Yesterday (09/09/09, by the way) Apple released iTunes 9. Unfortunately it has a nasty bug that prevents iVolume from analyzing new songs that are added to the iTunes library in most cases.
We put highest priority on this issue. All other projects have been interrupted in order to restore full compatibility with iTunes 9 as soon as possible. We already found a solution and are currently busy implementing it. Things look good so far.
So please be patient, a new version of iVolume will be released very soon.
Update: The problem is solved. Please download and install the latest version of iVolume.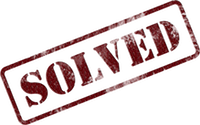 Tags: Apple, Audio, Compatibility, Development, iTunes, iVolume, Music, Programming, Software